Research & Development
Research & Development Laboratory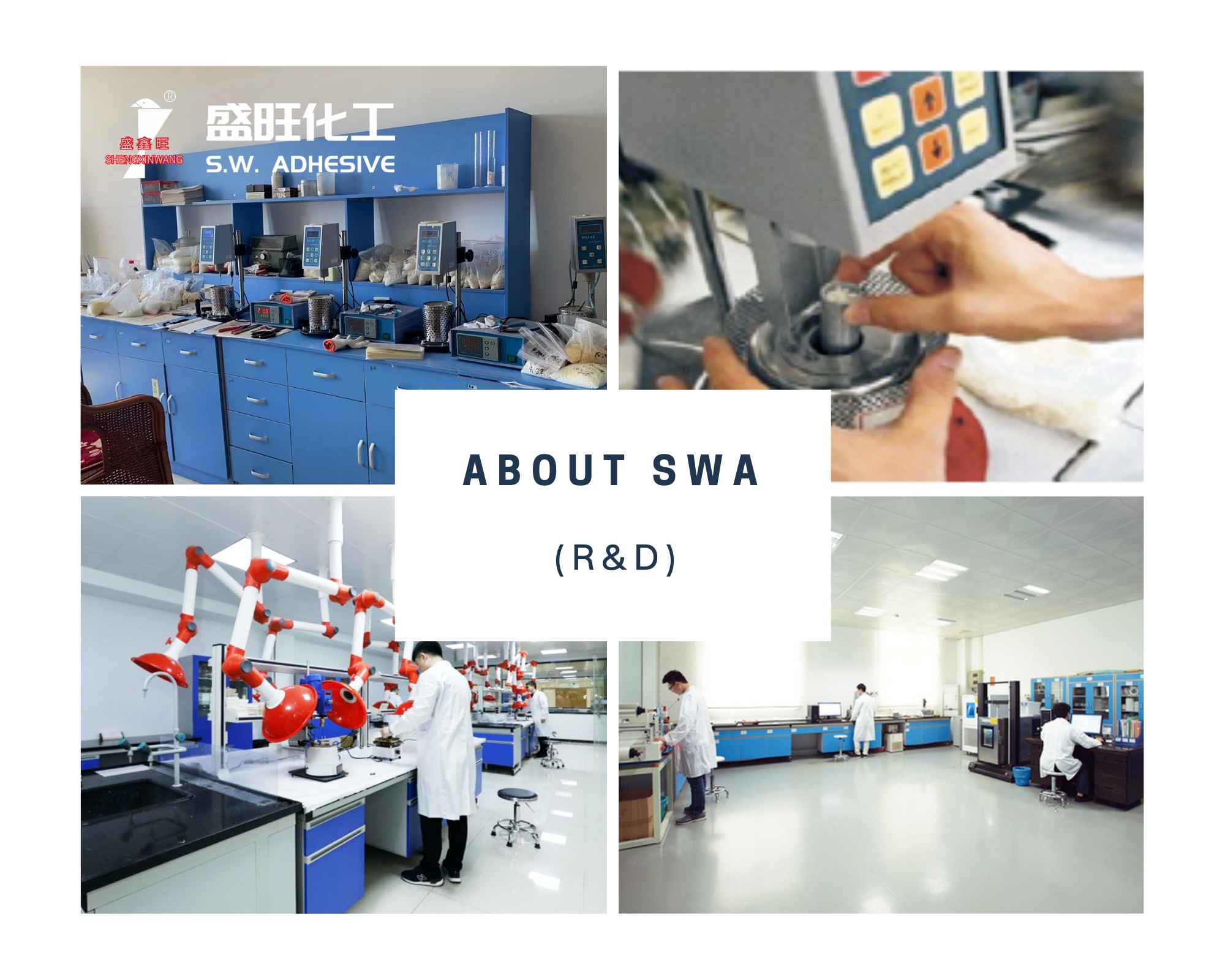 S.W. Innovation Center is a multi-functional experimental center, with a mission of bringing convenience to our customers' everyday lives, in woodworking, bookbdnding, packaging, filtration, hygiene, and many more.
We invest more than 5% of annual revenue in R&D to develop our adhesive products and strengthen our services with "eco-friendly", "custom-made" "innovative" hot melt glues and adhesives.
For more details and inquiries, please add us on WhatsApp at +86 13011335502.